An exciting future ahead: DWP's digital ambitions
By Simon McKinnon, Chief Digital Information Officer
It's safe to say that 2020 was a challenging year for everyone, professionally and personally. When lockdown measures were announced in March, DWP's priorities pivoted to focus on getting money to people as swiftly as possible and safeguarding vulnerable people.
In DWP Digital, we supported this by ensuring DWP's services remained secure, stable, maintained and developed for the department's 20 million customers at this difficult time.
I'm so proud of how everyone across the organisation rallied together, rose to significant challenges and delivered some fantastic outcomes – addressing some of the most urgent problems in the country.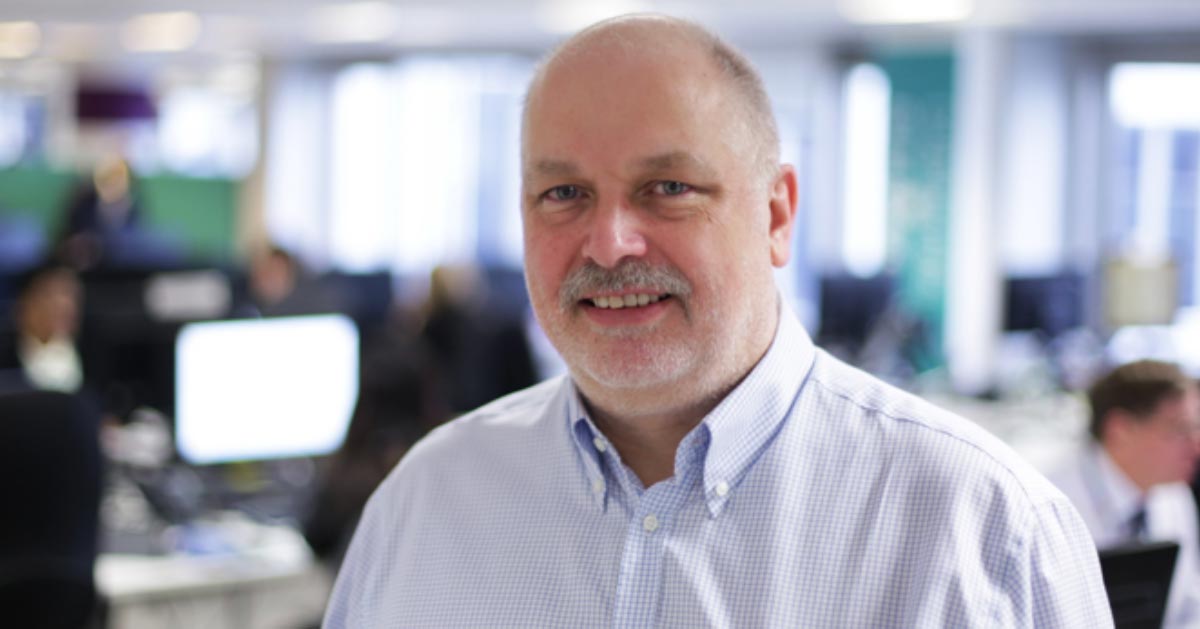 This included over 10,000 rapid IT changes being made, deploying more than 40,000 devices to DWP colleagues working at home, rapidly upscaling our VPN capacity and accelerating the digitisation of several services. Thanks to our hybrid cloud hosting approach, the Universal Credit digital service was able to deal with more than 10 times the usual number of claims.
As we've reflected on the changes that COVID-19 has brought for us all and got used to new ways of working, we've had the chance to focus on our strategic ambitions for the year ahead. The result of these will be a massively improved experience for customers and colleagues alike.
A seamless experience across government
Our ultimate digital ambition is to improve our customer experience so that people can access the support they need without needing to know what part of the department (or even government) provides it.
We'll do this by focusing on user needs, responding to customers' life events, and helping them understand whether or not they need DWP through clearer sign-posting, self-service and simplification of services.
We'll also link our systems together so when we're notified of an event (for example a change of address), the change will be impacted automatically across all other benefit systems.
As a result of the pandemic, we've learned that citizens will rapidly adapt to using digital services when they need to. However, we still need to offer alternatives (for example video, telephony and face to face) to help us fully understand which approach works best for different situations.
Simplifying systems for colleagues
We're improving and simplifying the applications and services our operational colleages use, so that their time can be spent on helping those who are most in need. These colleagues want the things they use to do their job to be quick and easy. Above all they want to be as helpful as they can when someone gets in touch. So when we design our internal services, we're involving them from the start.
We want to upskill colleagues to work on multiple benefits and provide them with a single customer view, so they can give customers a better experience by solving more of their problems.
We're looking at how we can automate certain manual, simple processing tasks performed by colleagues. This will free them up to focus on higher value activities that automation is not equipped for. We've received huge support for this right across the department.
We're aiming to reduce costs for the taxpayer by putting in better straight through processing. Currently we're automating around 50% of State Pension claims in this way, with no colleague intervention.
Making better use of our data
Underpinning everything we want to achieve is better use of data. Our work enables DWP to make data-driven decisions based on the outcomes of our analysis. It's an important role that helps shape DWP policy, and has a real impact on millions of people across the UK.
Innovation is at the core of our data strategy. We're exploring the ethical use of machine learning and automation to predict, make decisions, and initiate activity based on our customers' needs. By analysing big datasets, we can provide better services to our customers.
Collaboration across government allows a more personalised service for customers. Our ultimate aim is to be in a position where we can use all the data that is known to us and validate that data as much as possible on the point of entry. This will enable us to deliver joined-up services that are truly user-centred.
Realising our digital ambition
Our digital ambition is even bolder as we look to the future. In order to achieve our goals, there are four things we'll be focusing on:
Clear architecture – we've specified a technical, an application and a data reference architecture
Increasing capability – recruiting around 750 people across the year and developing our existing talent
New ways of working – using scaled agile with more complex dependencies between services and technologies
Better use of data – accessing data from new sources and making sure it's used consistently
Looking forward to 2021
We've a full programme of work planned to improve services for both customers and colleagues. We have the initial investment to build a pathfinder for the new architecture and some of the shared components, and to deliver new automations.
Our digital services provider, BPDTS Ltd, will move into the department from July 2021. This will bring together colleagues from BPDTS and DWP Digital to create a single, stronger digital function which is greater than the sum of its two parts.
Together we will better equip the department to deliver its strategic goals of joined-up customer journeys, make it easier for customers to get the help they need and simpler for colleagues to support them.
This will also strengthen the Digital, Data and Technology profession in government, supporting the Government Transformation Strategy's ambition to 'have one of the most digitally skilled populations of civil servants in the world'.
The coronavirus pandemic has certainly presented us with challenges in DWP Digital, but it's also given us so many opportunities to move forward on our digital transformation in a way we didn't think possible. It's an exciting time for all of us.

Sign up to our newsletter to get jobs, news and events from DWP Digital.